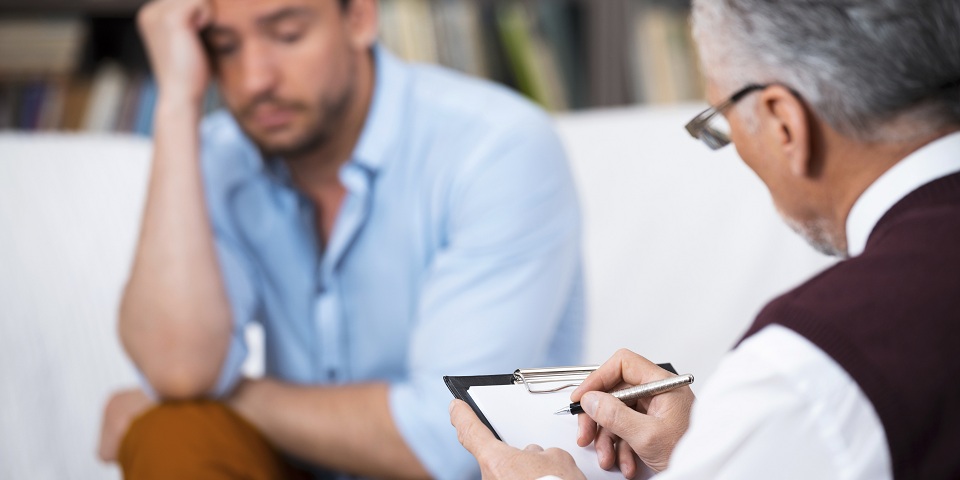 Social anxiety treatment
Treatment for social anxiety disorder involves psychological counseling (such as cognitive-behavioral therapy) and sometimes medicines (such as antidepressants) to reduce related anxiety and depression.
Unfortunately, many people don't seek treatment for anxiety disorders. You may not seek treatment because you think the symptoms are not bad enough or that you can work things out on your own. But getting treatment is important.
How do I know if I have an anxiety disorder that needs treatment?(What is a PDF document?) If you need help deciding whether to see your doctor, see some reasons why people don't get help and read about how to overcome them.
Initial and ongoing treatment
Initial treatment of social anxiety disorder is based on how bad your emotional and physical symptoms are and how able you are to function in daily activities. People who have social anxiety disorder often have depression also. They may also have alcohol or substance abuseproblems. Your doctor may ask you certain questions to see whether you might be drinking too much or abusing drugs.
Social anxiety disorder often goes undetected for years before treatment is sought. By that time, you may have developed behaviors that accommodate the fears. These habits or behaviors must be overcome to successfully manage social anxiety disorder.
First, your doctor must determine whether you are generally anxious about all social encounters or whether a specific situation triggers anxiety.
A particular type of psychological counseling, cognitive-behavioral therapy (CBT), has been shown to help treat social anxiety disorder. Often your doctor will recommend counseling first and then add medicine if needed. But your treatment plan will depend on what you and your doctor decide is best for you.
Counseling
It is possible to overcome the fears linked with social anxiety disorder. Working through fears with a specific type of therapy-cognitive-behavioral therapy that includes exposure therapy-may be the best approach for treating your anxiety. It is important to continue professional counseling even if you are taking medicines to reduce anxiety.
Types of counseling most often used to treat social anxiety disorder include:
Cognitive-behavioral therapyCognitive-behavioral therapy, which helps you identify anxieties and the situations that provoke the anxiety. At first you may feel uncomfortable while addressing the feared situations, but it is an important part of your recovery. Several types of cognitive-behavioral therapy are used to treat social anxiety disorder, including:
Exposure therapy. You will be guided by a professional counselor to imagine you are facing the feared situation until you no longer fear it, such as eating in public. Next, you may go with your counselor to a public place and eat until, eventually, you can eat by yourself in public without fear.
Social skills training. This therapy helps you develop the skills you need in social situations through rehearsing and role-playing. Your anxiety is reduced as you become more comfortable with and prepared for the feared social situations.
Cognitive restructuring. This therapy helps you learn to identify and improve fearful thinking to help you better handle social situations.
Stop Negative Thoughts: Getting Started
Anxiety: Stop Negative Thoughts
Stop Negative Thoughts: Choosing a Healthier Way of Thinking
Symptom management skills. This therapy teaches you how to reduce stress by controlling your breathing and other physical responses to anxiety.
Psychodynamic therapy, which has been specifically developed to treat social anxiety disorder. There is not as much support for this treatment as there is for CBT and medicines.
Medicines
Medicines often used for chronic, severe, or generalized social anxiety disorder include:
Antidepressants, to help relieve anxiety and depression.
Monoamine oxidase inhibitors (MAOIs), to relieve depression and anxiety. MAOIs have potentially serious side effects when they are taken with certain foods (such as some cheeses and red wine).
Benzodiazepines, to relieve anxiety. They are fast-acting. But they may be habit-forming and are not generally used in those who have substance abuse problems.
Beta-blockers, to reduce anxiety. Beta-blockers are sometimes used to treat physical symptoms of anxiety (such as tremors or rapid heart rate)
Ongoing treatment of social anxiety disorder usually includes continuing psychological counseling and regular checkups to monitor any medicines you may be taking. If professional counseling alone has not reduced your anxiety symptoms, medicines may be added to your treatment.
If your anxiety is triggered by many social situations (generalized), you may need continuous and prolonged treatment with a combination of counseling and medicines. During this time, your doctor will need to monitor your medicines. If one medicine doesn't work for you, you and your doctor may decide you should try another
Treatment if the condition gets worse
With social anxiety disorder, it is possible to progress from debilitating fear of one social situation to having anxiety about all social encounters (generalized). If this occurs, additional treatment is needed that usually includes adding medicines and increasing the amount of professional counseling you receive.
You may also feel more anxious when you start professional counseling. This is because you are thinking about the situations that cause you fear and anxiety. After the situations have been identified, the fears can be addressed through counseling-especially cognitive-behavioral therapy which includes exposure therapy-gradually exposing you to your fear.
If you are taking medicines to treat social anxiety disorder, you will need regular checkups to monitor the medicines and their potential side effects. The medicines may cause bothersome side effects that may make your anxiety worse at first. These side effects may get better over time. But if they do not, you may need to take a different medicine.
If social anxiety disorder is left untreated or improperly treated, it can cause debilitating distress that interferes with daily activities. Physical symptoms such as rapid heart rate, blushing, shortness of breath, and dizziness can occur and need to be assessed.